Dexter Oil Seal 9K & 10K Axles #010-051-00 (Replaces 27-359-1N)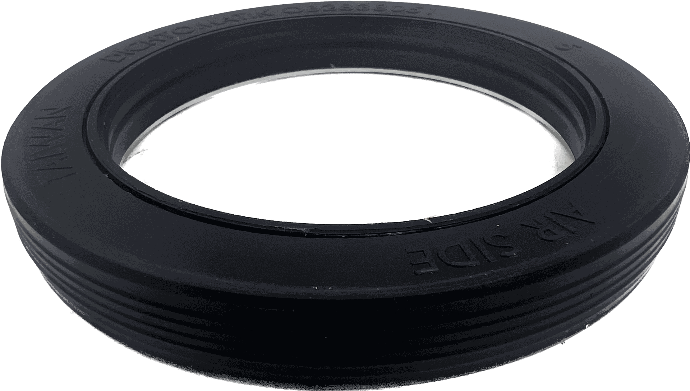 Dexter Oil Seal 9K & 10K Axles #010-051-00 (Replaces 27-359-1N)
SKU: 010-051-00
Unitized Oil Seal for Dexter 9,000 - 10,000 lb GD Axles (seal #010-051-00)
 9,000-10,000 lb Dexter general duty replacement oil seal only.
Used in oil bath axles - not designed for grease applications.
On this unitized oil seal, the inner part of the seal stays fixed on the spindle and the outer part
rotates with the hub. This design prevents wear and tear on the seal and gives better leak protection than other designs.
- Outside diameter: 3.875"
- Inside diameter: 2.875"
- Width: 0.515"
- Seal Manufacturer: Dichtomatik
- Seal Manufacturer part #: OB2838051
- Dexter Seal part #: 010-051-00
- Used on Dexter 9,000 and 10,000 lb general duty axles.
- Used on most PJ trailers built after 12/2014.
Features



The second Style of oil bath seal that Dichtomatik offers is a labyrinth seal.
The labyrinth incorporated into the design is to slow down the migration of contaminants into the hub.
The seals are designed with a rubber OD and rubber ID so that the hub and axle is not scratched during seal installation.
On the sealing lip of each seal is a bi-directional helix.
The helix helps to increase the pumping rate of oil back into the hub, while helping to keep the operating temperature around the sealing lip low.

Seal cross reference
National: 370150BGO
Dexter: 010-051-00

We're currently collecting product reviews for this item. In the meantime, here are some reviews from our past customers sharing their overall shopping experience.
95%
of customers that buy
from this merchant give
them a 4 or 5-Star rating.
September 23, 2020 by
Mr. M.
(CA, United States)
September 2, 2020 by
Brian R.
(IL, United States)