Ufp Db-35 Disc Brake Caliper Pad, Inner Or Outer. Sold As Each. (33008 / 33009)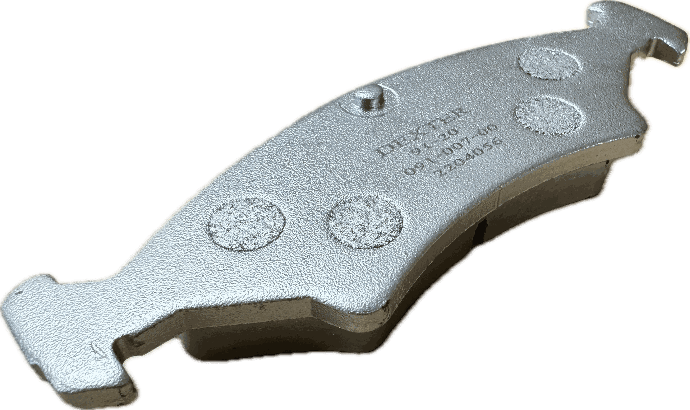 Ufp Db-35 Disc Brake Caliper Pad, Inner Or Outer. Sold As Each. (33008 / 33009)
SKU: 091-007-00
UFP Organic Disc Brake Pad for DB-35 Disc Brake Calipers replaces both 33008 and 33009.
Sold as one Universal Brake Pad, Inner/Outer, DB35 (Sold as each ). The clip on the inner pad (# 33009) is NOT required for proper braking function. Testing has determined the pad clip to be unnecessary.
Pads are interchangeable (inner and outer).
Durable, long lasting organic brake pads are able to withstand high temperatures, maintaining their strength and integrity for longer than either NAO or semi-metallic models. Great for marine and salt water applications.
Provide superior performance for more consistent braking
Withstand high temperatures without becoming malleable or worn
Resists corrosion

NOTE: Pads are sold individually! Two brake pads are required for one wheel and four brake pads are required for twoo wheels (One axle)

33009 UFP DB-35 Disc Brake Pads must be replaced when 3/32" (.094) or less of the pad friction material is left.

UFP Part # 33008 / 33009: Trailer Brakes, Hydraulic DISC, UFP Brakes, Calipers & Pads
Old NEM reference # 31766UK
Load Rite# 4265.45U
We're currently collecting product reviews for this item. In the meantime, here are some reviews from our past customers sharing their overall shopping experience.
95%
of customers that buy
from this merchant give
them a 4 or 5-Star rating.
September 23, 2020 by
Mr. M.
(CA, United States)
September 2, 2020 by
Brian R.
(IL, United States)