1500# Galvanized Trailer Axle, 56.25" Hf, With Hubs. Load Rite Oem Axle(49526A)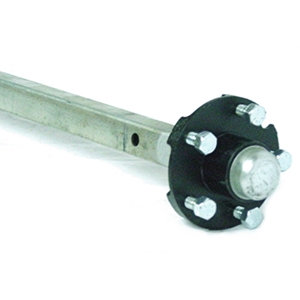 1500# Galvanized Trailer Axle, 56.25" Hf, With Hubs. Load Rite Oem Axle(49526A)
SKU: 6090.92GB
Axle Type: 1.5" Square 11 Gauge Galvanized- Straight
Spring Center: 45" / spring center can be adjusted by using spring seat sku: 43784. Use of spring seats may require 1/2" longer u-bolt
With 5-Lug Pre-Greased Hubs Installed
Load Rating: 1500 lbs.
OAL: 61.25"
Track Length: 56.25"
Spindle Size: 1-1/16" x 1-1/16"
Inner and Outer Bearing #L44649
Load Rite Trailer OEM Axle  6090.92GB
Used on Load Rite 14F Series and PWC Trailers  (prior to 2018)
We're currently collecting product reviews for this item. In the meantime, here are some reviews from our past customers sharing their overall shopping experience.
95%
of customers that buy
from this merchant give
them a 4 or 5-Star rating.
September 23, 2020 by
Mr. M.
(CA, United States)
September 2, 2020 by
Brian R.
(IL, United States)