Kodiak Disc Brake Caliper Model 204 "Sb", Dacromet Finish, Includes Pads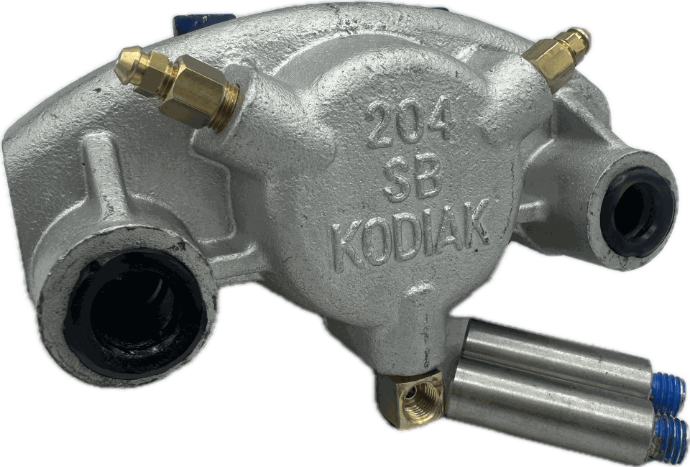 Kodiak Disc Brake Caliper Model 204 "Sb", Dacromet Finish, Includes Pads
SKU: DBC-204-SB-DAC
Kodiak #204 Dacroment Coated Replacement Disc Brake Caliper
Fits 3500 axles with Kodiak 10" SB disc brake rotors only.

Loaded with Ceramic Friction Brake Pads that have Stainless Steel Clips for Extreme Performace and 50-100% longer life. 2.04? KodaGuard® coated piston. All Kodiak calipers are of low drag design. This retracts the piston futher than other brands, which equates to a cooler running brake. Includes (2) Stainless Steel guide bolts with thread lock installed and (2) brass bleeder ports.

Kodiak Part # DBC-204-SB-DAC, Kodiak Replacement Caliper, Ceramic Brake Pads,

Dacroment Coating offers the best value of protection for salt water applications (i.e., during a standard salt spray test, rust will begin forming between 400 and 600 hours).
We're currently collecting product reviews for this item. In the meantime, here are some reviews from our past customers sharing their overall shopping experience.
95%
of customers that buy
from this merchant give
them a 4 or 5-Star rating.
September 23, 2020 by
Mr. M.
(CA, United States)
September 2, 2020 by
Brian R.
(IL, United States)