Trailer Hub, 1-3/8" X 1-1/16" Bearings,, 5 X 4.5" Bolt Pattern, Galv-X Finish, Pre-Greased. Tie Down# (81093)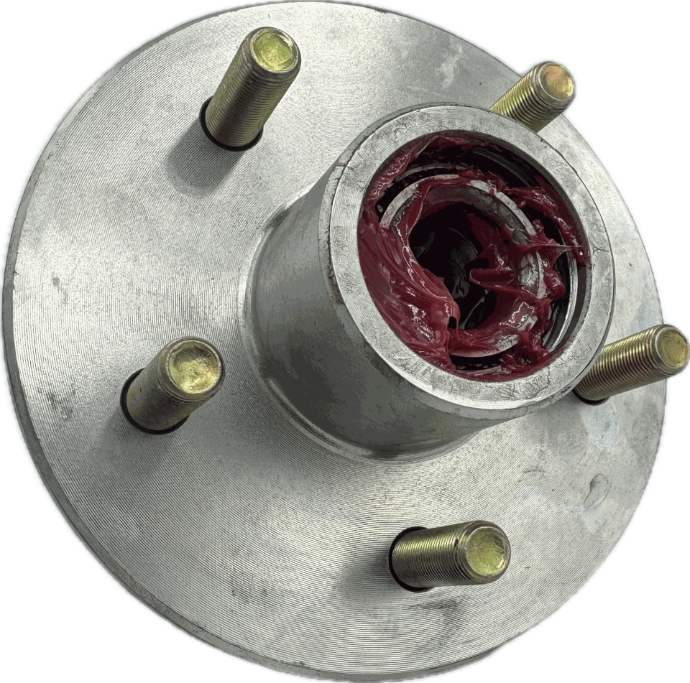 Trailer Hub, 1-3/8" X 1-1/16" Bearings,, 5 X 4.5" Bolt Pattern, Galv-X Finish, Pre-Greased. Tie Down# (81093)
SKU: K08-523-96
Pre-Greased Galv-X Hub - No bearing packing needed!, 1-3/8" X 1-1/16".
Absolutely, Positively the MOST Corrosion Resistant Hub PERIOD! The Galv-X system is composed of inorganic polymers which bond metallic zinc flakes to the metal surface. 5 stud 4.5" bolt circle with #L68149 inner and #L44649 outer bearing. Hub length equals 4 1/8". Capacity of 1,750 lbs per hub. Grease seal and bearings are preassembled.Kit Includes: Bearings, Seal, dust cap, Cotter key and lug nuts.Attractively Packaged For Retail Sales .Sold as each
***UFP spindles/axles require 81323 Grease Seal***
Tie Down Engineering Hub Installation
We're currently collecting product reviews for this item. In the meantime, here are some reviews from our past customers sharing their overall shopping experience.
95%
of customers that buy
from this merchant give
them a 4 or 5-Star rating.
September 23, 2020 by
Mr. M.
(CA, United States)
September 2, 2020 by
Brian R.
(IL, United States)